The beauty industry is ever-evolving with new products and formulas being developed every day. Along with the discovery of all the new things, there is also a constant re-discovery of age-old traditional ingredients that have been used for decades before commercially-produced skincare was even popular.
K-Beauty has built up a reputation of being highly effective – and it's warranted if Koreans are anything to go by. K-Beauty products have also begun to gain popularity worldwide as people everywhere discover their incredible anti-aging properties of them.
One of the hottest new ingredients to emerge from K-Beauty since 2021, one that is actually rooted in the history of Asia, is carrot seed oil. Carrots are one of nature's best creations and their usage goes far beyond the kitchen. Carrots, and by extension, carrot seed oil has a plethora of benefits and that's why the beauty industry has been dominated by it lately.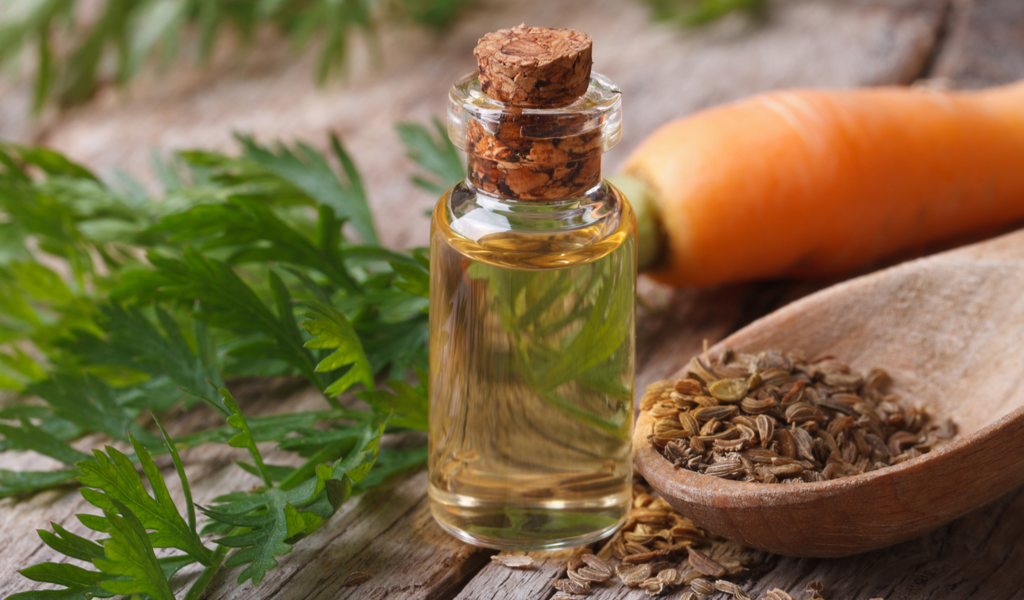 What is Carrot Seed Oil?
Carrot seed oil is an essential oil that is extracted through steam distillation from the seed of a wild carrot, Daucus carota botanical, more commonly known as the Wild Carrot or "Queen Anne's Lace," as it is referred to in Europe. It is full of antioxidants that come with antioxidants, anti-fungal, and anti-inflammatory properties that are great for not just your skin, but also your mind as well.
The carrot seed oil has been used in ancient Chinese medicine where they used to add it to their bath or massage oils to help ease everything from muscle pain to intestinal issues like dysentery and worms. As for the purpose of skincare, carrot seed oil was a common ingredient in face and body creams/lotions as it is said to be a great moisturizer. It is also widely used in perfumes to give the product a beautiful fragrance.
It is important to note the distinction between carrot oil and carrot seed oil. While the former is an edible oil that can be used for cooking purposes, the latter must not be ingested. Carrot seed oil is only meant to be used topically.
The Benefits of Carrot Seed Oil
While there still needs to be more research done into the ingredient to get a comprehensive idea of the benefit that carrot seed oil can provide, there is plenty that has already been found. Here are some of them:
Anti-aging Properties
Carrot seed oil contains powerful antioxidants and anti-aging properties that can slow down the signs of early aging. In fact, carrot seed oil is said to be one of the most powerful natural alternatives to retinol because of its high carotenoid content. Carrots are a rich source of beta-carotene, a type of provitamin A, which helps protect the skin against damage caused by UV rays, pollution, and stress. Vitamin A also provides hydration and healing to the skin, resulting in soft, glowing skin.
Repairs Damaged Skin
Carrot seed oil has a number of medicinal properties that can benefit your skin. Using it topically helps facilitate the healing of damaged skin. Vitamin A is one of the best ingredients that help in skin cell regeneration, and carrot seed oil has plenty of it. It helps remove dead and damaged skin cells while bringing new cells to the surface.
Carrot seed oil also contains a lot of anti-inflammatory properties, which help the reduction of skin issues such as irritation, redness, and acne. Similarly, if there are areas of the skin that is wounded or infected, the application of carrot seed oil can also help them heal faster.
Healthy Hair
Carrot seed oil can also be used in your hair to repair damaged areas and give you healthy, shiny hair. It can be used to deeply condition the scalp and relieve itching and irritation caused by harmful bacteria, fungus, and dandruff. Similar to how its medicinal properties can help heal injured skin, it can also help restore your hair to its full luster thanks to its anti-bacterial and anti-fungal properties.
The moisturizing properties of carrot seed oil can help keep dehydration at bay, which can be the cause of common hair issues such as damaged hair and split ends.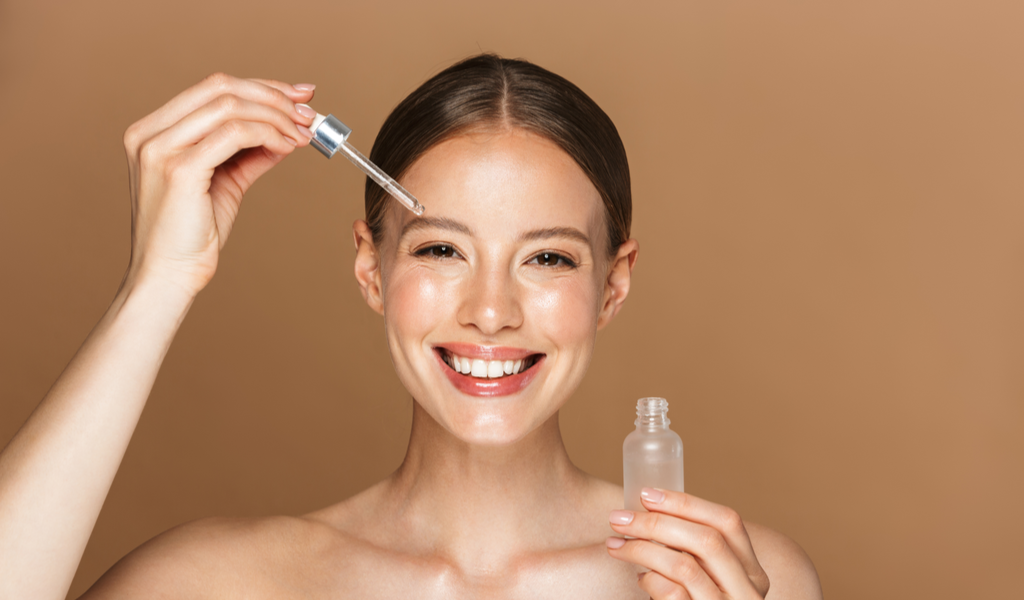 How to Use Carrot Seed Oil for the Skin?
Carrot seed oil can be applied directly onto the skin, but it will need to be diluted with a carrier oil first. You can use oils such as coconut or olive oil to get their added benefits as well. Simply combine 3-5 drops of carrot seed oil into 1 tsp of any carrier oil of your choice and apply it to your skin.